IT that works for you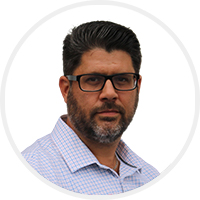 Started in 2000, Viletech Computer Solutions is a complete technology solution provider. We are 100% committed to making sure business owners have the most reliable and professional IT service in Philadelphia. Our team of talented IT professionals can solve your IT nightmares once and for all.
Here's why so many businesses depend on Viletech Computer Solutions for complete IT services and support:
We answer our phones LIVE.
You will never have to wait around for a return call, your call will be answered by a certified technician in 3 rings or less and you will never get an automated attendant.
90 Second Response Time.
Minimize downtime by having a certified technician assigned to your emergency within 90 seconds or less on average. For non-Emergency calls our response time average is 3.4 minutes and all after hour calls are directed to our on-call technician.
You'll get a LOCAL team of IT professionals, Not a 'One Man Band'.
You will never have to worry about your technician going on vacation or taking sick time. With Viletech Computer Solutions you get a team of experts that has years of real-life IT and business experience. Our team is local and never outsourced which means we know your network, your preferences, your history and fixes that have happened in the past.
We Fix the problem and not just "Band-Aid" it.
Which means your issue is fixed correctly the first time. We don't look for the "Quick Fix" or play the "Blame Game" with your vendors.
Zero Risk Commitment.
You will never be handcuffed into a multi-year contract; we retain our client's loyalty by delivering excellent service. If you are ever unhappy with the service you are receiving from us, we only require written notice to cancel the contract. We take pride in our services which is why we have over 16 clients that have worked with us for 18+ years.
We Will Never "Nickel & Dime" you.
You will know exactly what you are paying every month, our Contracts are 'All-Inclusive'. When it comes time for project work you will never be surprised, you'll know the total cost before the job begins, and all work must be pre-approved by the client.
One Stop Shop.
You are never caught in the middle between IT & your vendors. We own YOUR problems, whether its' resolving an outage with your ISP or an issue with your line of business software vendor. That doesn't mean we can fix faulty software — but we WILL be the liaison between you and your vendor to resolve problems you are having and make sure these applications work smoothly for you.
Our custom service packages deliver what you need and want without overstepping the boundaries of your budget. From cloud services to data backup, Viletech Computer Solutions is here to team up with you and your company for expert support.